Use of cemdisiran may allow for reduced Soliris dosing in PNH
New trial data show therapy helps to lower C5 protein in patients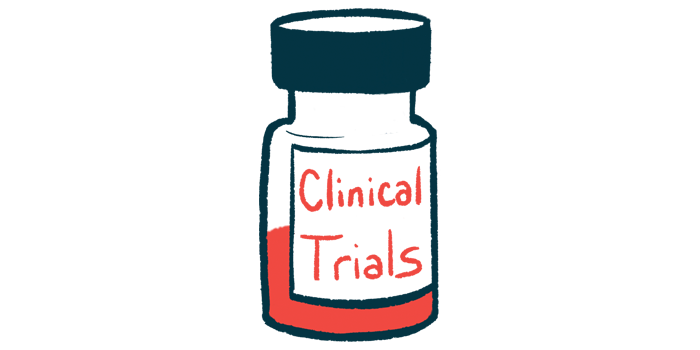 The experimental treatment cemdisiran (ALN-CC5) failed to fully control hemolysis, or red blood cell destruction, in a small clinical trial involving people with paroxysmal nocturnal hemoglobinuria (PNH).
However, the therapy's use was found to reduce the dose of Soliris (eculizumab) needed to keep blood cell destruction under control in these patients.
"Exploratory findings suggest that coadministration of cemdisiran and [Soliris] might reduce the dosing of [Soliris] or improve the response of those patients with PNH whose response to [Soliris] alone is inadequate," the researchers wrote.
Further, the treatment candidate was found to safe and well tolerated, with the vast majority of patients experiencing no adverse events.
The trial findings were reported in the study, "Results of a phase 1/2 study of cemdisiran in healthy subjects and patients with paroxysmal nocturnal hemoglobinuria," published in eJHaem, journal of the British Society for Haematology. The work was funded by Alnylam Pharmaceuticals, the company developing the therapy.
Cemdisiran alone could not completely stop red blood cell destruction
PNH is characterized by hemolysis, or the destruction of blood cells due to the overactivation of part of the immune system called the complement cascade. Soliris and other approved treatments for the rare disorder all work to block complement activation. Soliris, for its part, does so by targeting a complement protein called C5.
Cemdisiran also targets the C5 protein, but rather than blocking the protein's cleavage and subsequent complement activation like Soliris does, this experimental therapy works to lower the production of the C5 protein by using a technology called RNA interference.
Alnylam is developing cemdisiran as a potential treatment for PNH and other complement-mediated diseases. The therapy is administered via subcutaneous or under-the-skin injections.
Now, researchers reported findings from a Phase 1/​2 clinical trial (NCT02352493) Alnylam sponsored with the main goal of evaluating the safety of cemdisiran.
The first two parts of the trial enrolled 56 healthy volunteers, who received one or multiple doses of cemdisiran, or a placebo, given at various dose levels and on administration schedules.
Data from these patients indicated that the therapy candidate was generally well tolerated. The most commonly reported side effects of treatment were headache and the common cold; no serious side effects were reported and none of the participants discontinued treatment due to side effects.
Pharmacological data from healthy participants also suggested that cemdisiran was able to reduce complement activity as intended.
In the next part of the trial, cemdisiran was used to treat six people with PNH. Three of these patients had never been treated with Soliris, while the other three were on a stable regimen of Soliris when they were started on cemdisiran.
In accordance with findings in healthy volunteers, safety data from PNH patients also indicated that cemdisiran was generally well tolerated, with no serious side effects reported.
In the three patients who hadn't been on Soliris, treatment with cemdisiran led to a reduction in markers of complement activation. However, levels of lactate dehydrogenase, known as LDH, which is a marker of hemolysis, still remained above normal limits despite treatment.
"Cemdisiran achieved robust and highly durable suppression of complement activity; however, [this therapy alone] was not able to fully control … hemolysis in patients with PNH," the researchers wrote.
Soliris found to work at lesser doses when given with cemdisiran
Following the negative results seen with treatment, cemdisiran was stopped in all trial participants.
However, the researchers noted that C5 levels and those of other complement markers remained low after treatment had ceased. Given these effects, researchers tested whether cemdisiran might be combined with Soliris to allow for less frequent or lower doses.
"Cemdisiran demonstrated a prolonged inhibition of C5 synthesis [production] in healthy subjects. With this reduction of C5 levels, lower concentrations of an anti-C5 antibody [such as Soliris] may be needed to achieve inhibition," the researchers wrote.
Under its approved dosing schedule, Soliris is administered via an intravenous or into-the-vein infusion at a dose of 600 mg weekly for the first four weeks, then 900 mg in the fifth week, and 900 mg every other week thereafter.
After cemdisiran was stopped, the three individuals who hadn't previously gotten Soliris were started on that therapy, given at a dosage of 600 mg every four weeks. These participants did not have the initial more frequent dosing used in the approved schedule.
For the three, markers of complement activation remained low, and LDH levels were brought to normal limits.
In the trio of patients who'd been on Soliris before starting treatment with cemdisiran, Soliris was given at a dose of 900 mg every four weeks after cemdisiran was stopped. Complement activity markers and LDH levels also remained low in these patients over more than nine months of follow-up. One patient who'd still had notable disease activity while on Soliris had markedly less activity after receiving cemdisiran.
The researchers called the small size of the study a limitation, and noted that an ongoing Phase 2 clinical trial (NCT04811716) is testing a combination of cemdisiran and another experimental therapy called pozelimab, which works similarly to Soliris, in people with PNH. 
Overall, the team said their findings suggest cemdisiran may work in combination with Soliris to improve treatment for PNH patients.